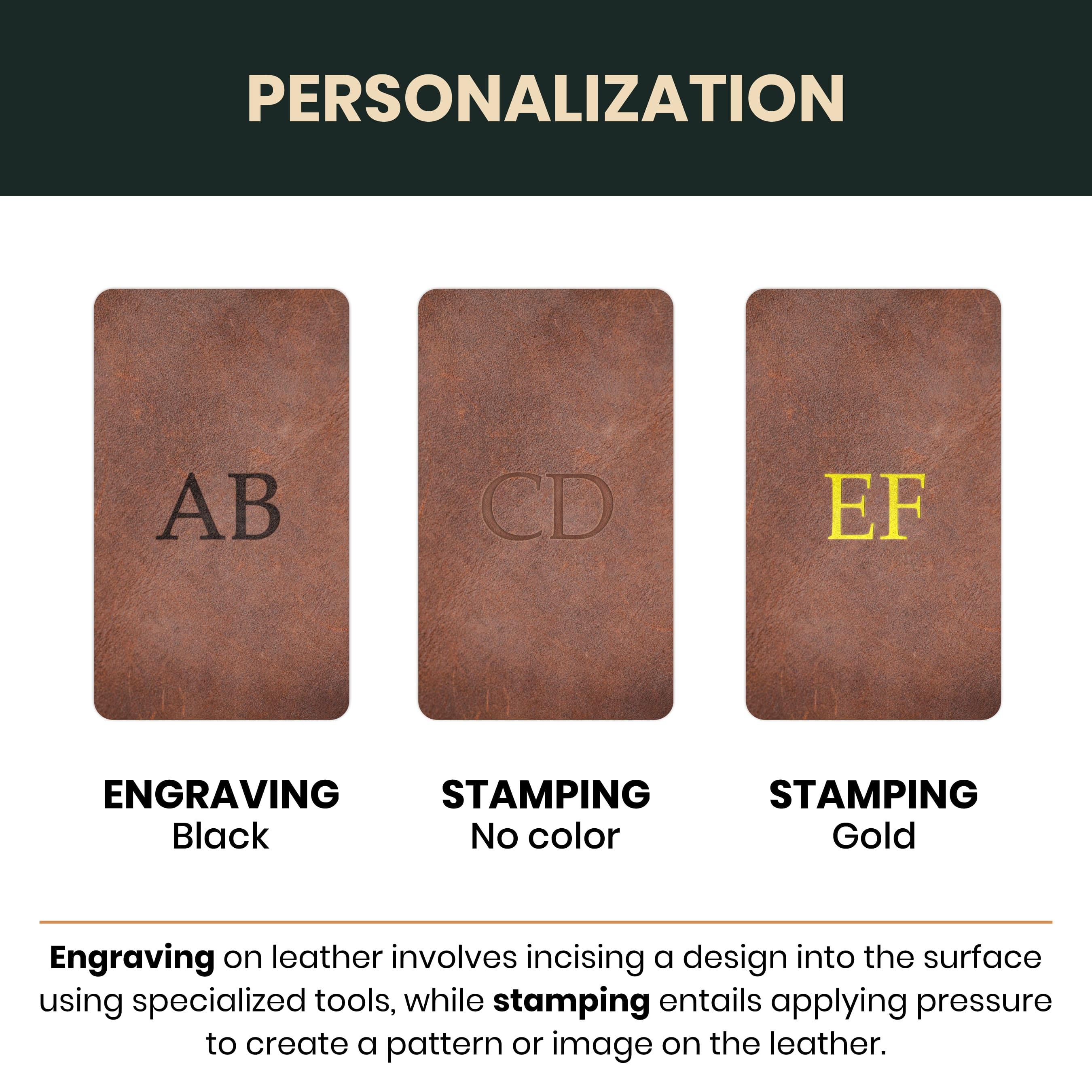 Professionalism:
For artists who sell their work or exhibit it in galleries, the use of high-quality leather accessories can add a professional touch to their presentation. It shows attention to detail and a commitment to preserving their tools and materials.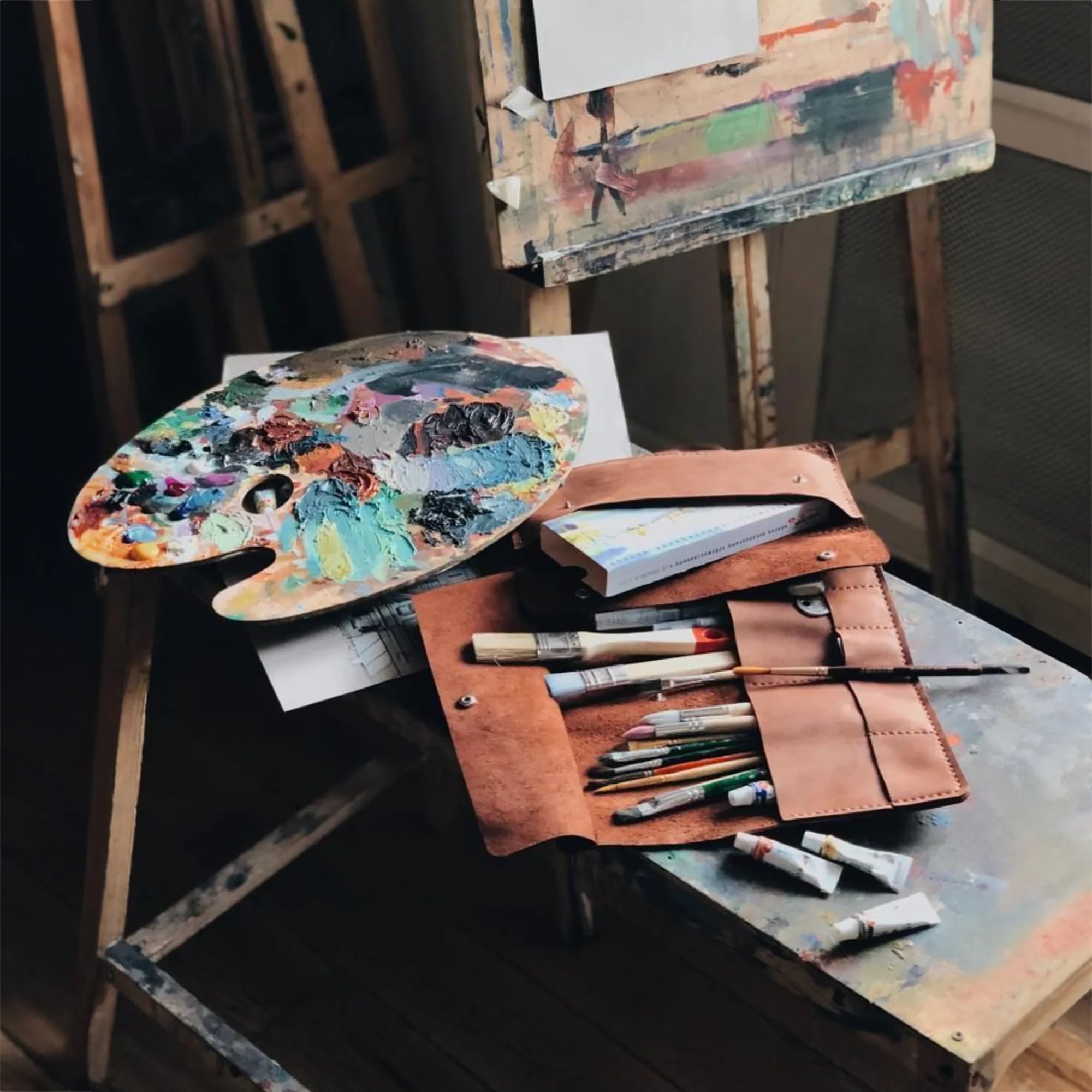 "As an artist, I have always appreciated the finer things that enhance my creative journey and Pikore products always with me"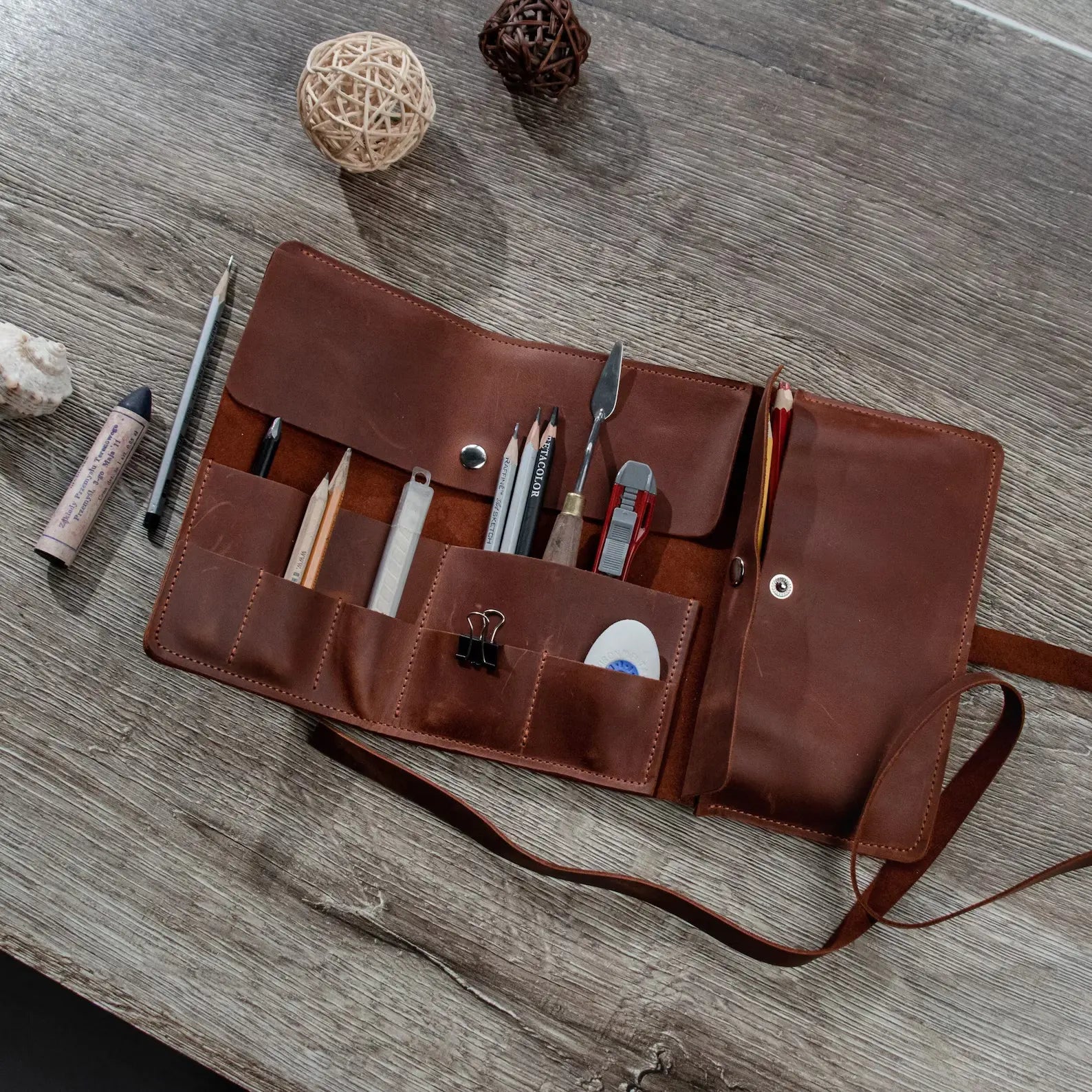 Benefits
Protection: Leather items like portfolios and cases offer excellent protection for artwork, preventing smudging, creasing, or damage during transport or storage.
Sustainability: High-quality leather goods can be environmentally sustainable when sourced responsibly, as leather is a natural, biodegradable material.
Craftsmanship: Leather goods are often crafted with meticulous attention to detail, showcasing the skill of artisans and adding an artistic dimension to the accessories themselves.
Inspiration: The tactile experience of working with leather can inspire artists, providing a unique connection to their materials and potentially sparking new creative ideas.
An essential thing in the work of a real Artist!
Durability:
Leather is known for its durability. Leather tool accessories for artist by Pikore can withstand wear and tear over time, ensuring that the artist's tools remain protected and in good condition for an extended period.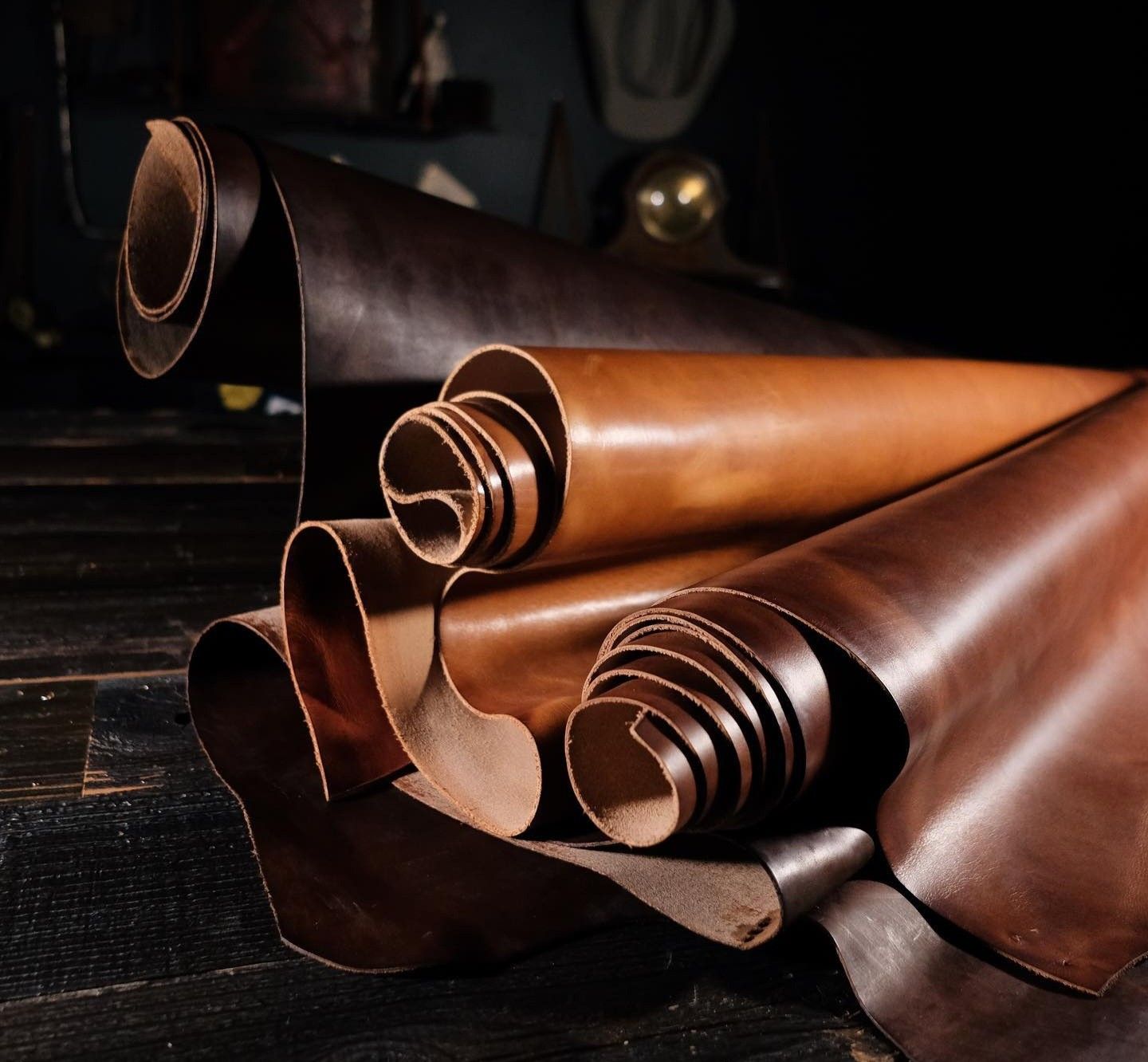 Personalization: Elevating Your Style and Identity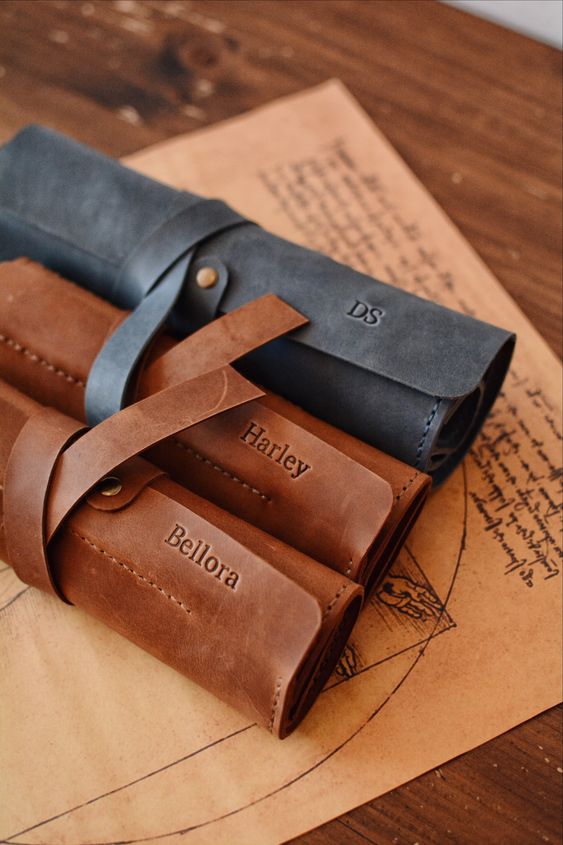 Leather personalization is a captivating art
that adds a unique touch to your cherished leather items, transforming them into one-of-a-kind pieces that reflect your individuality and style. Whether it's a luxurious leather bag, a finely crafted wallet, a timeless jacket, or any other leather accessory, personalization breathes new life into your possessions.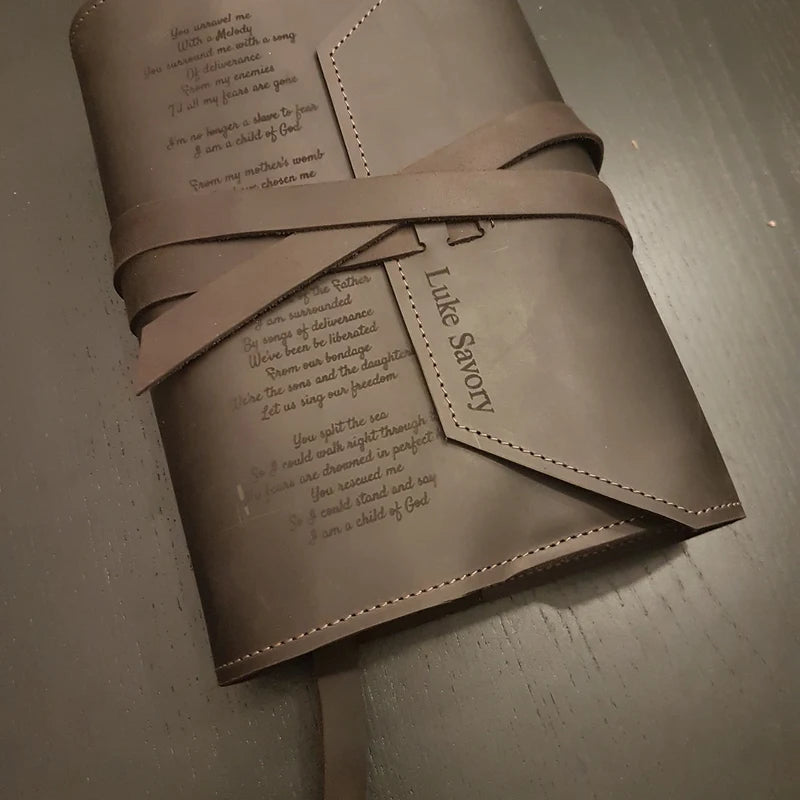 A Mark of Identity:
Personalized leather items become an extension of your personality and identity. Your initials or a significant date etched onto the leather evoke a deep sense of ownership and pride. Each stroke and contour of the design reflects your unique taste and character, making it truly yours. It's a statement of individuality in a world of mass-produced goods.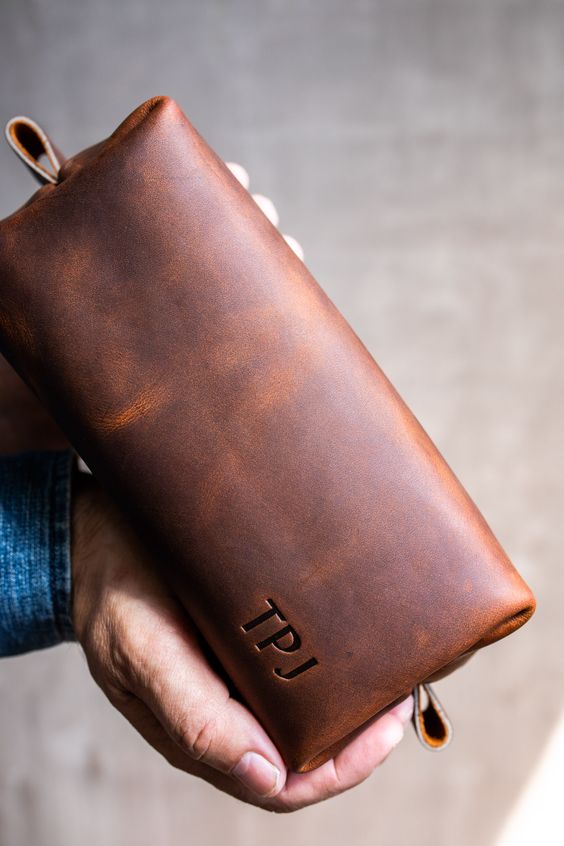 Tailored to Perfection:
Leather personalization allows you to tailor your items to your exact specifications. Choose from an array of fonts, styles, and sizes to create a design that resonates with your personal aesthetic. Whether you prefer a classic, timeless look or a modern, edgy vibe, the possibilities are endless.