Experience luxury like never before with our exclusive leather accessories. Handcrafted from the finest leather, each piece is a testament to our commitment to quality and attention to detail. Elevate your style and make a statement with our range of wallets, belts, bags, and more.
The Ultimate Knife Storage Solution
The Professional's Leather Knife Roll is built to last. The sturdy leather exterior offers superior protection against scratches, dings, and other potential damage to your knives during transport. The roll-up design also ensures that your knives stay securely in place, preventing them from shifting around or falling out during transit. With this knife roll, you can rest assured that your knives will be safe and sound wherever you go.
Buy Leather Knife Roll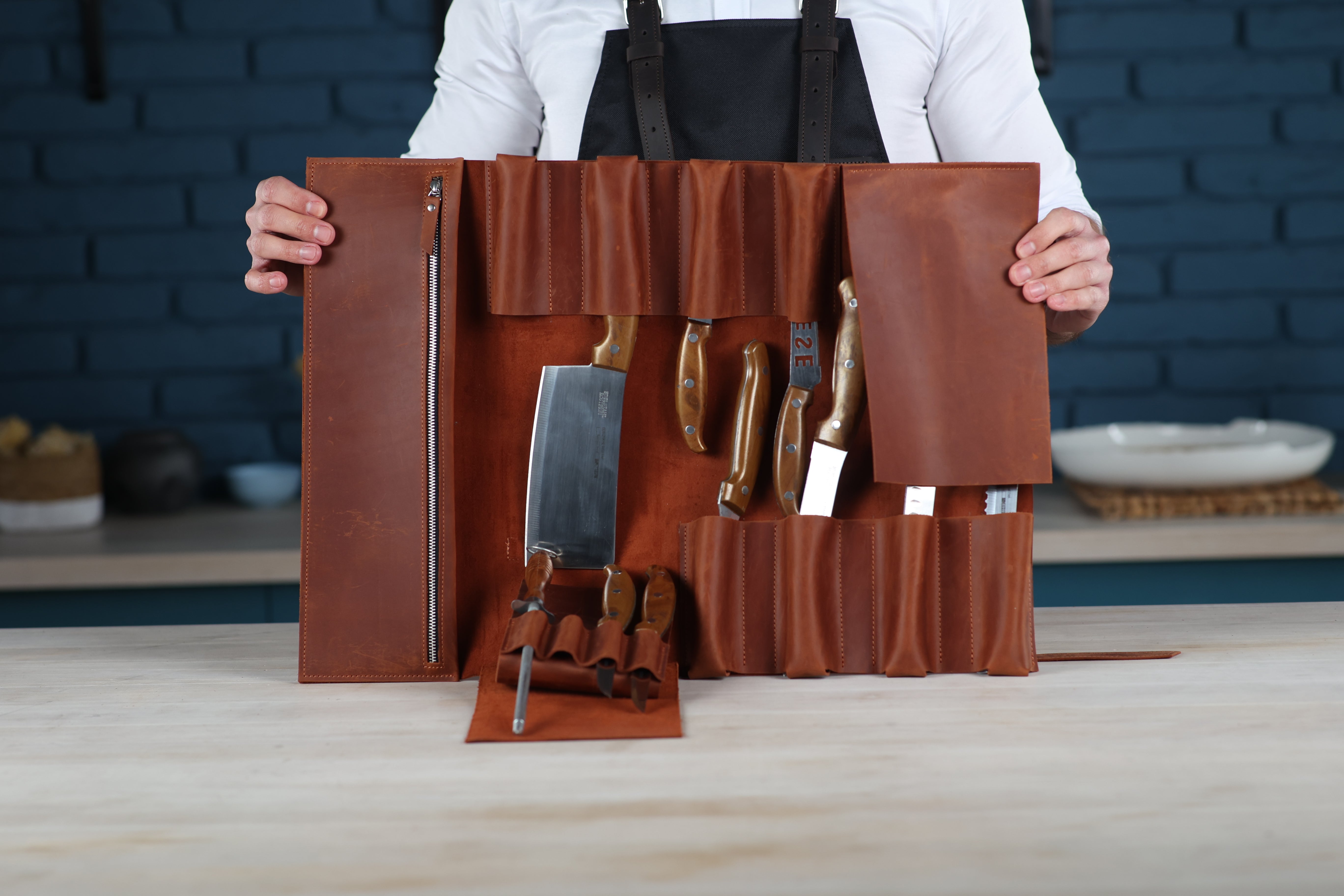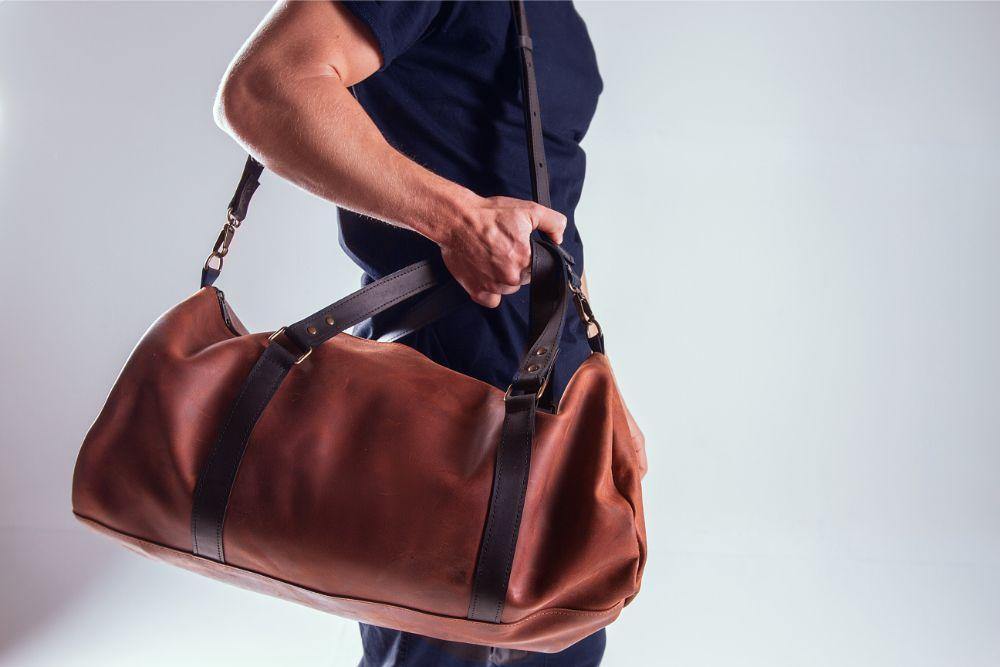 Leather Duffle Sport Bag for Your Active Lifestyle
This leather duffle sport bag is designed to be versatile enough for any occasion. It's perfect for a quick trip to the gym, a weekend getaway, or even as a carry-on bag for a flight.
The spacious interior has plenty of room for your clothes, toiletries, and other essentials, while the side pockets are perfect for storing smaller items like your phone, keys, and wallet.
Buy Duffle Sport Bag
Travel in Style with the Leather Dopp Kit
This leather Dopp kit is designed to be compact and convenient, making it easy to take with you wherever you go. Its small size means it can fit easily in your luggage or backpack, while still having enough room to hold all your toiletries. The inner lining is also water-resistant, keeping your belongings safe and dry.
Buy Leather Dopp Kit